RIGHTS OF REGULAR MEMBERS

An individual who takes pride in his profession, occupation, or skill naturally seeks membership in the organization of his coworkers. When you join Farm Bureau, or any other voluntary organization, the law says that, in effect, you establish a contract between yourself and the organization. Under that contract you acquire certain fundamental rights; these rights may be changed or broadened from time to time by amending the provisions of the bylaws.
When you join Farm Bureau you acquire the legal right to share in all of the benefits, opportunities, privileges and advantages enjoyed by its members.
Among the specific membership rights which voting members acquire are the following:
To be notified of meetings

To receive official Farm Bureau publications

 To attend meetings

To present motions or resolutions for consideration by Farm Bureau members

To discuss questions at Farm Bureau meetings and to advocate and work for whatever action you think best

To vote

To nominate candidates

To be a candidate for Farm Bureau office

To consult official records of the organization

To insist on the enforcement of the rules and procedures of Farm Bureau


To share equally in all benefits offered by Farm Bureau.
OBLIGATIONS OF REGULAR MEMBERS
In return for these rights of membership, you assume certain obligations and responsibilities. Your most important obligations are:
To study and vote on Farm Bureau issues

To participate in developing Farm Bureau policies

To abide by the decisions of the majority of the members

To support Farm Bureau policies

To carry out duties which may be assigned to you


To work within the structure of the organization and according to its policies and rules
Working within the structure of an organization means working through the channels which have been established by the vote of you and your fellow members. For example, if you wish to present an idea which concerns Farm Bureau, you do it in the manner agreed upon, by presenting it first to your community group – not by telegraphing the governor or by giving an interview to the newspaper. Thus you observe the procedural pattern of your organization and work within its structure.
This contractual relationship of rights and obligations continues until ended by you or by the Farm Bureau.
MEMBER SERVICES
The Rhode Island Farm Bureau offers its members …
A complete line of insurance services through the Farm Family Insurance Companies and access to a professional staff of agents to assist members with their insurance and estate planning needs. They can be contacted by phone at 800-843-3276.

Discount on prescription lenses and frames through Coast to Coast Vision Plan.

Discount on cellular phones from Cellular One.

A 20% Discount at Choice Hotels International at participating Clarion, Quality, Comfort, Sleep, Rodeway, or Econo Lodge hotels.

Discount on Hertz car rentals.

Discount on propane gas discount through Suburban Propane.

The opportunity to purchase insurance (pending insurability) through Farm Bureau affiliate Farm Family Insurance companies.


Farm-stand Discounts

 at several local Farmers' Markets.
Our staff is always looking for service programs to benefit our members.
Join RIFB
CLICK HERE
to submit your RI Farm Bureau online Membership Application. Pay by check or credit card.
Member Benefits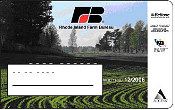 Call 1-888-813-6616
for Access Customer Service
(restaurants, clothing, etc.)
Call 1-800-800-7616
for vision, pharmacy,
vitamins & hearing.
Call 1-800-800-3937
for Coast to Coast Vision
Access Benefits
(restaurants, clothing, etc.)
www.accessvalues.com
Choice Hotels
www.choicehotels.com
Farm Family Insurance Companies
www.farmfamily.com