The above link will take you to our web page with the aggregated links to help farmers and consumers to navigate this changing and often confusing situation we are currently experiencing.  RI Farm Bureau wants to thank all the groups which have shared information with us.
---
RI DEM Division of Ag has compiled information from various sources for your reference to help support your business and to protect yourself, employees, and consumers.  Please use the above link.
Farmers Market Guidance is here.  Farmers Markets MAY remain open using this guidance as Governor Raimondo's Executive Order 20-14 includes Farmers Markets as Critical Retail Businesses.
---
At this time, there is NO indication farmers are being stopped while performing ag operations across state lines.  However, to be proactive, we are providing the following using the link HERE and from the above title:
Letter for Farms to fill out and carry identifying themselves as critical industry.
Letters providing Guidance for Ag operations in all Northeast states.  We advise you carry the letter(s) from any state you are traveling to/through for your farm business.  Again, this is NOT required at this time, but we believe it to be advisable given the circumstances.
In addition, please use this link for Interstate Livestock Shipping Requirements.
---
The link above provides guidance and identifies workers who conduct a range of operations and services that are essential to continued critical infrastructure viability, including staffing operations centers, maintaining and repairing critical infrastructure, operating call centers, working construction, and performing management functions, among others. The industries they support represent, but are not necessarily limited to, medical and healthcare, telecommunications, information technology systems, defense, food and agriculture, transportation and logistics, energy, water and wastewater, law enforcement, and public works.
Printable letter for official guidance (updated March 28).
---
---
With stores offering limited grocery items, we are seeing an uptick in requests for where to buy farm products.
We are compiling a list of our member farms that are open for sales to the public at this time. If you would like to be included on this list, please click the link above for more info.
---
The situation with current COVID-19 pandemic is escalating unpredictably and as the RI Food Safety Team is monitoring the virus spread in RI, here are some tips for farmers to practice safe food production.
---
Soil Nutrient Analysis
It's planting season and with that comes the question: Where can I get my soil tested.  At this time we recommend Midwest Labs in Kansas.
---
RIFB Office Closed to Visitors
through April 17, 2020
Due to the COVID 19 Pandemic, RI Farm Bureau will not be open to the public until April 17. Rebecca and I will be in the office or working remotely and hours are currently reduced to 10-3 Monday through Friday. Please leave a voice mail if you do not reach one of us, or send an email to rifarm@rifb.org. 
Please do all you can to help reduce the risk to family, friends and others by following all the hand-washing and social distancing guidelines that have been shared everywhere. Please remember it is not only those over 65, but also anyone with a compromised immune system that will be most affected by this, and that is something you cannot see. If everyone does their part, it will make getting past this virus much smoother.
We will re-evaluate as this progresses and provide office hour updates on our Facebook page and our website.
Thank you for your understanding, please be smart and be safe,
Heidi Quinn
Executive Director
Please call RI Farm Bureau at 401-385-3339 or
email rifarm@rifb.org if you have any questions.
---
COVID-19 (Coronavirus) in Animals
RI DEM and RI DoH have co-authored the following page:  
---

The Northeast Greenhouse Conference & Expo will be held November 11 & 12, 2020 at the Boxboro Regency Hotel in Boxborough, Massachusetts.
Attendee registration will open in July. Click here to learn more about registration rates and how to sign up early and save!
 EDUCATIONAL SESSIONS. Attend stimulating educational workshops on a wide range of topics by industry experts; acquire knowledge and gain valuable insight. 

 TRADESHOW. Visit with innovative exhibitors during dedicated tradeshow time, to gather information on products and services that will benefit your business.

NETWORK. Share ideas and build relationships, and make important face-to-face connections with others in the floriculture industry.
---
The Spotted Lanternfly (Lycorma delicatula)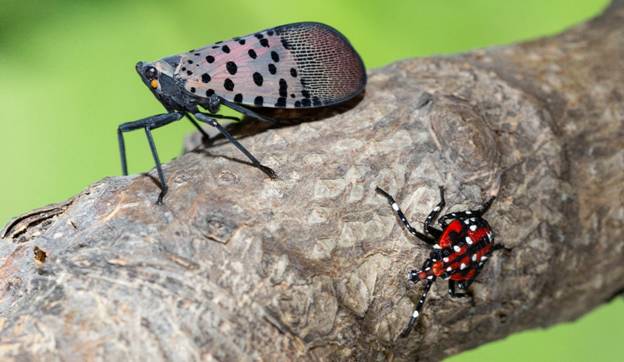 The spotted lanternfly (Lycorma delicatula) is an invasive planthopper currently spreading through the Mid-Atlantic and Eastern US. Although the spotted lanternfly is not currently found in Rhode Island, potential spread of this insect threatens our region's grape, tree fruit, hardwood, and green industries. Please click the photo above to go to the URI Dept. of Plant Sciences and Entomology Spotted Lanternfly page for more information.
2019 RIFB Annual Meeting
Our 2019 Annual Meeting was held on November 21, 2019. For more details, check out our January 2020 Newsletter with all the details!
Free Soil Testing for Landowners!
RI State Conservation Committee (RISCC) has a soil health agreement with NRCS by which they do free soil testing for landowners. The program is absolutely free, and after the results are back, the appropriate conservation district will work with the landowner on programs he/she may want to implement based on results. Please see the attachment below for more information.
HOW CAN MY FARM'S SOIL HEALTH BE EVALUATED?
Have a Comprehensive Soil Health Assessment conducted on your cropland, hayland or pasture. This Regional Conservation Partnership Program (RCPP) for enhancing Soil Health provides access to Cornell University's Comprehensive Assessment of Soil Health when you apply for technical assistance. The Conservation District Soil Health staff will collect soil samples fr m your property, send the samples to Cornell Soil Health Testing Lab and interpret those results in a Soil Health Management Plan.
---
Ford $500 Bonus Cash!
Rhode Island Farm Bureau (RIFB) is pleased to announce the newest member benefit. Farm Bureau members in Rhode Island can now receive a $500 Bonus Cash offer from Ford Motor Company or $750 Lincoln Motor Company on a purchase or lease of a new qualifying vehicle. Please click here for more information.
---
Take a Stand for Clean Water and Clear Rules
EPA has proposed a revised definition of "waters of the United States," which would clarify regulatory authority under the Clean Water Act. You would not need a lawyer or consultant to know what is, and what is not, regulated.
Farmers know best when it comes to enhancing the environment they rely on. Good farming and a good environment go hand in hand! That's why we need both clean water and clear rules.
Farmers and ranchers care about clean water and work hard to protect our natural resources. As farmers and ranchers continue to reduce the environmental footprint of farming and ranching, they need a new common-sense water rule that protects water quality and gives them clear rules they can follow.
Click here to learn more about the new Clean Water Rule.
Click here to go to American Farm Bureau's page about the Clean Water Rule. You can send a comment to the EPA, and if you do, please edit the text to make it your story. Personal stories make the most impact.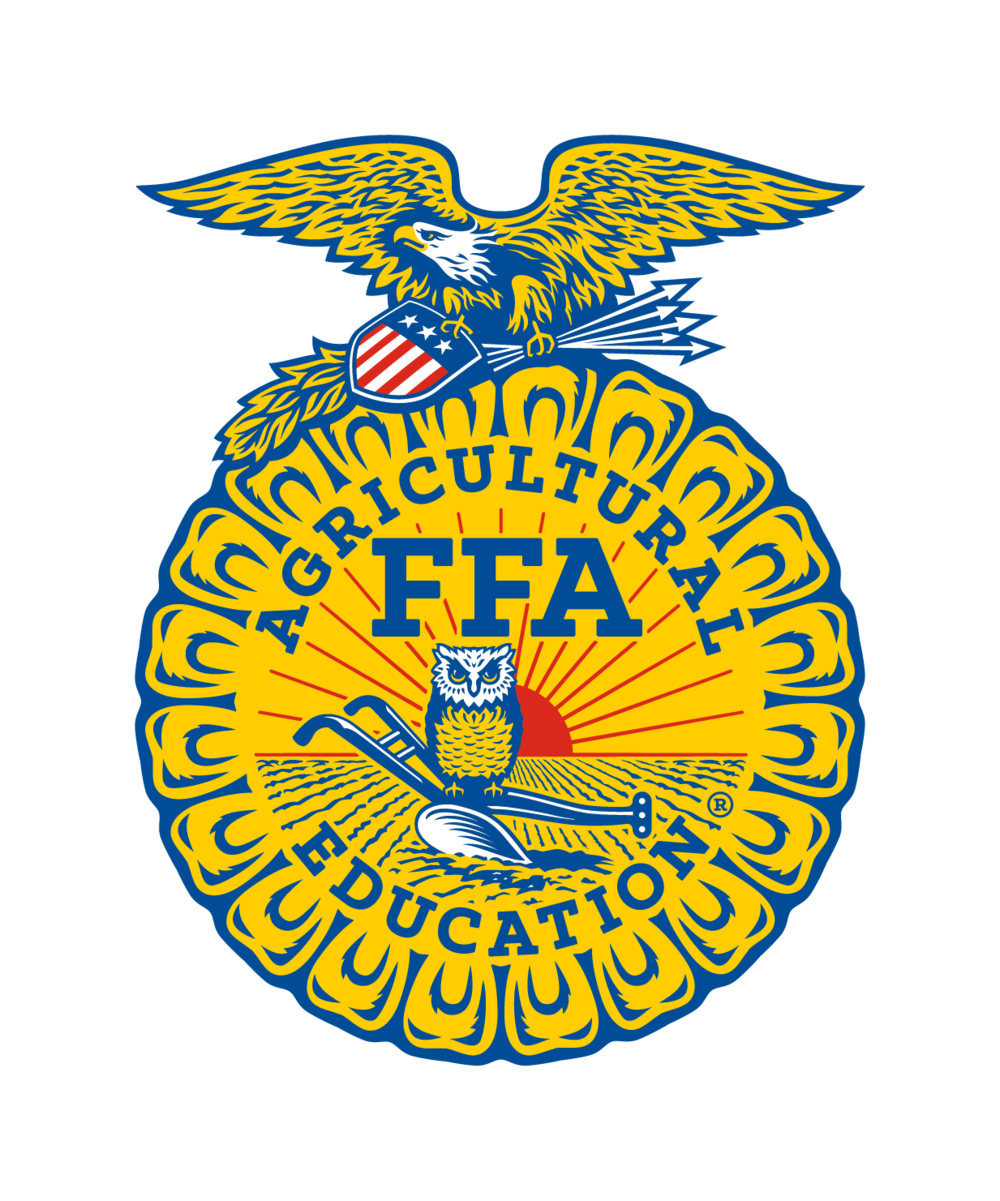 Langevin Bill to Support Agriculture Education Signed into Law
Legislation updates the FFA (formerly Future Farmers of America) charter to enable the organization to better serve its 669,000 student members.

WASHINGTON –President Trump has signed into law bipartisan legislation to modernize the charter of the National FFA Organization. The National FFA Organization's Federal Charter Amendments Act was led by Congressional Career and Technical Education Caucus (CTE) co-chairs Congressmen Jim Langevin (D-RI) and Glenn 'GT' Thompson (R-PA) in the House, and Senator Todd Young (R-IN) in the Senate.
"FFA has long been instrumental in preparing future generations of agricultural leaders in Rhode Island and in communities throughout the nation," said Langevin. "I have seen the impact of education on the agriculture sector through interactions with my Food First Advisory Committee, and I have also seen the impact of the agriculture sector on our state's economy. The updates in this bill will provide FFA with the tools to continue its important mission and better equip its student members for 21st Century careers. This bill reflects broad bipartisan consensus on the importance of FFA to the larger career and technical education landscape. I thank my colleagues from across the aisle, Congressman Thompson and Senator Young, for working with me to ensure a successful future for FFA."
FFA is a federally-charted, non-profit organization that partners with the U.S. Departments of Education and Agriculture. Currently, FFA is the only organization with a federal charter required to have the majority of its board members selected by a partner government agency. The National FFA Organization's Federal Charter Amendments Act grants FFA increased independence over the selection of its board to better reflect the diverse stakeholders in the organization while still maintaining the critical federal partnerships.
"High school students have benefited greatly from FFA's agricultural education and training programs for decades," said Henry B. Wright, President of the Rhode Island Farm Bureau. "I commend Congressman Langevin and his colleagues for making these important updates to FFA that will further strengthen agriculture education for Rhode Islanders and students across the nation."
"This is an important step for the future of FFA. The law now specifically recognizes the integral nature of FFA and agricultural education," said Mark Poeschl, Chief Executive Officer of the National FFA Organization and Foundation. "We're thankful for the support we received and look forward to our student delegates and board members having new opportunities and flexibility to grow our organization."
The National FFA Organization's Federal Charter Amendments Act passed the U.S. House of Representatives on January 22 and the U.S. Senate on February 5. It is the seventh bill to be signed into law this year.
Read the full text of the bill.
2019 Local Agriculture and Seafood Act (LASA) Grants Program
The Rhode Island Department of Environmental Management, Division of Agriculture is accepting grant applications for the Local Agriculture and Seafood Act Grant Program. The goal of the program, which was established by the Local Agriculture and Seafood Act (LASA) of 2012, is to support the growth, development, and marketing of local food and seafood in Rhode Island. It is made possible by $120,000 in funding from the State of Rhode Island. The total amount available for awards this year is significantly lower than in previous years due to the loss of private foundation funding. The number of projects funded will likely be smaller. Please plan a focused and efficient application. Deadline for submissions is Friday, March 8. For more information and an application click here.

2019 Specialty Crop Block Grant Program
The RIDEM/Division of Agriculture is pleased to announce the award of $276,614 in Farm Viability grant funds for the purpose of enhancing the Competitiveness of Specialty Crops grown in Rhode Island.
Specialty crops are defined by this federally supported program as fruits and vegetables, dried fruit, tree nuts, and nursery crops including floriculture such as Christmas Trees, cut flowers, honey, hops, and turf grass production. Examples of enhancing the market competitiveness of specialty crops include, but are not limited to: Research, promotion, marketing, nutrition, trade enhancement, food safety, food security, plant health programs, education, "buy local" programs, increased consumption, increased innovation, improved efficiency and reduced costs of distribution systems, environmental concerns and conservation, product development, and developing cooperatives. Applications, accompanied by a W9 form, must be postmarked no later than March 31, 2019. For more information click here.
2018 AFBF Impact Report
impact would not have been possible without the strength of our engaged grassroots advocates, our state Farm Bureau peers, and our industry partners. The signing of the 2018 farm bill was symbolic of the impact we can have when agriculture works together to speak on behalf of U.S. farmers, ranchers and rural Americans.
Farm Bill Signed Thursday, December 20
On December 20, a group of AFBF representatives was invited to the Whitehouse to watch President Donald J. Trump sign the 2018 Farm Bill into law. AFBF President Zippy Duvall released the following comment:
"The Agriculture Improvement Act—H.R. 2—is now law. Enactment means risk management tools, foreign market development and environmental stewardship programs continue to be available, and on terms that reflect a much tougher farm economy than the one we faced when the last farm bill became law.
"The farm bill helps to ensure the food security and economic security of our nation. Directly or indirectly, it benefits everyone in towns large and small. This farm bill:
Brings another five years of certainty to farm and ranch families;
Upholds fiscal responsibility by being budget neutral;
Improves risk management programs;
Protects crop insurance;
Funds much-needed trade development;
Invests in the future with funding for ag research and beginning farmer programs; and
Continues nutrition assistance (three-quarters of total farm bill funding) for lower-income Americans.
"We are grateful to President Trump for his support. We also thank Chairmen Roberts and Conaway and Ranking Members Stabenow and Peterson for producing legislation that passed with strong, bi-partisan support. We look forward to working with Agriculture Secretary Perdue as he and his team at USDA implement this law and put new program provisions in place quickly.
As RIFB renewals are rolling out, remember to keep your membership current to maintain your American National* Insurance discount!
American National offers a full line of insurance products through a local agent. That way they can help you ensure that your property and liability insurance needs are covered. So, whether it's auto, home, life, farm or business insurance, you can feel confident you're getting options to fit your lifestyle and budget.
Your current Rhode Island Farm Bureau membership entitles you to discounts on:
– 5% discount for personal auto
– 3% discount for the SFP, including Country Estate Insurance
– 3% BOP discount up to $100. (Certain classes not eligible for the discount, ask your agent.)
Contact your American National agent to make sure you are getting the best discount.
Not an American National Insurance customer? To find out more about American National Insurance, click the following link to find an agent near you. www.americannational.com.
*Previously know as Farm Family under the American National umbrella.
RI Sales Tax Exemption on Seeds and Plants
Late this spring we had several calls regarding the Sales Tax Exemption on Seeds and Plants. We are happy to say that after considerable work trying to get seeds and plants used to grow food and food ingredients exempted from the state sales tax, the following changes were passed in last year's state budget. State Budget link here. Page 178, lines 11-14.
Here is the much abbreviated, relevant text.
Sales and Use

Taxes

– Liability and Computation
§ 44-18-30. Gross receipts exempt from sales and use

taxes

.
There are exempted from the

taxes

imposed by this chapter the following gross receipts:
(65)

Seeds

and plants used to grow food and food ingredients. From the sale, storage, use, or other consumption in this state of

seeds

and plants used to grow food and food ingredients as defined in § 44-18-7.1(l)(i). "

Seeds

and plants used to grow food and food ingredients" shall not include marijuana

seeds

or plants.

44-18-7.1(l)(i). "Food and food ingredients" means substances, whether in liquid, concentrated, solid, frozen, dried, or dehydrated form, that are sold for ingestion or chewing by humans and are consumed for their taste or nutritional value and

seeds

and plants used to grow food and food ingredients. "Food and food ingredients" does not include "alcoholic beverages", "tobacco", "candy", "dietary supplements", "soft drinks", or "marijuana

seeds

or plants."
THE PURPOSE OF THE RI FARM BUREAU
The Rhode Island Farm Bureau is an independent, non-governmental, voluntary organization of farm and ranch families united for the purpose of analyzing their problems and formulating action to achieve advancement and, thereby, to promote the national well-being.
Farm Bureau is local, county, state, national, and international in its scope and influence and is non-partisan, non-sectarian and non-secret in character. Farm Bureau is the voice of agricultural producers at all levels.
Statement from 1997 Policy Manual of the American Farm Bureau Federation.
Support Rhode Island Farms by joining the Rhode Island Farm Bureau.
Your Membership in RIFB entitles you to …
A complete line of insurance services through the Farm Family Insurance Companies
Discounts available on Automobile, Special Farm Packages (inc. Country Estate) & BOP
Discounts on Case IH, CAT, Dungarees.com, Grainger and John Deere
Discount on prescription lenses and frames through Coast to Coast Vision Plan
Discount at participating Choice hotels and Wyndham hotels
Discounts from Avis and Budget.
Thousands of additional discounts when you use your membership number and log into Access Benefits.
Click here to learn more about RIFB membership benefits.